Latest Spec Update 1st December 2013:

Youtube Videos
Includes Videos of Visual Pinball, Pinball Arcade (Steam PC) and Pinball FX2 (Steam PC) running in portrait modes.




Used as:
=======
Virtual Pinball Cab running:
- Visual Pinball (XP 32-bit)
- Future Pinball (XP 32- bit)
- Pinball Arcade (Farsight) - (Windows XP 32-bit)
- Pinball FX2 (Zen) - (Windows 8 32-bit)

Jukebox running:
- dwJukebox (XP 32-bit)

Monitors:
=========
42" Playfield - LG 42LD550 (100Hz but switched off - Tru-motion game mode)
27.5" Backglass - HannsG HZ281HPB 16:10
18" NEC LCD 4:3 DMD

Cabinet Parts:
============
Ultimate Widebody Cabinet Builders Kit plus Real Williams Coin Door plus Buttons (http://www.virtuapin.net/)
Ipac 2 and Chrome Buttons - Ultimarc
2 x Siemens 12v Contactors for force-feedback PLUS Wolfsoft Opti-coupler
(Force feedback options are in the excellent Pinball Electrical 101 guide:
http://www.vpforums....showtopic=13768
)

PC-specs:
=========
OS = win XP SP3 - 32bit
OPTIMIZED OS/BIOS (Only 6/7 services started)
CPU = Intel Quad Core i7 860 - automatically overclocked to 4x 3.6ghz by BIOS. HyperThreading left on
MB = Asus P7P55D-PRO motherboard
RAM = 2x2GB RAM Ripjaws DDR3 PC12800 (1600Mhz) - 1.65V - 8-8-8-24
GPU = 1x nvidia GTX260 896MB GPU (Playfield and UVP Backglass) / 1x nvidia 8400GS (DMD)
- UPGRADED - please see below
GPU = 1x nvidia GTX480 1.5GB GPU (Playfield and UVP Backglass) / 1x nvidia Gainward 7300 GT 256Mb PCI-E (DMD)
GPUDRIVER: nvidia 258.96 nvidia 301.24 beta (1st May 2012)
HDD = 64GB OCZ Vertex 2 SSD drive
SOUND = Asus Xonar DS
EXTRAS (more hardware, add ons) = No
2 x Pioneer Car Speakers
Trust Tytan Subwoofer and 2 speakers


December 2012 Update:
Added second drive with Windows 8 32-bit installed so can dual boot to play Pinball FX.

vp-setup:
=========
# OF DISPLAYS = 3 (1@32bit-1920x1080, 3@16bit-640x480, 2@16bit-1280x768)
VP VERSION = 9.12
HYPERPIN RUNNING = Yes
UVP = Yes
LEDWIZ = No
HIGHRES BACKGLASS = No (only for AFM)
MAX TEXTURESIZE = Unlimited
ALPHASLIDER = 75% to left
DDRAW (regedit tweak 0/1, you get better fps with 0) = 0
EXTRAS (additional details, errors, graphical glitches) = No
AFINITY = VP set to Core CPU3 & CPU7, UVPServer = CPU5, B2S_exes = CPU5, HP/HGlass/FPLaunch = CPU1,All Other Windows Processes = CPU1

(Forcing VP to more the one core definitely improves performance with the new b2sServer for me.

FPS Scores (based on originally GTX260 card): FPS Scores
========


-- Original Post.....

So after two years of following the great cabinet builds of this forum, I am finally starting my own build. Have two possible names at the moment which the kids came up with so it is either RocketPin or CyberPin!

I will update the full specs later as it is gone 2am in the morning here, but basically I have a 42" LG TV, currently a 22" LG backglass (will upgrade to 26") and possibly a 18" DMD monitor although this may change.

Software side is sorted as I have had Hyperpin/VP with UVP/FP up and running on two monitors for about a year now but the bit I have been dreading - the carpentry hasn't gone too bad as I expected (
) - this is mainly due to having the right tools such as plenty of clamps, electric drill, electric screwdriver and lots of woodglue and screws. Also many hours of planning on paper!

I have ordered an Ultimate Cab kit from Noah, so once that gets shipped overseas to here hopefully the cab will start to look more the part. I will also be ordering some buttons, Ipac2, etc. this week and eventually maybe try to add a Ledwiz as well.

Here are the first pictures. I built a backbox out of pine in about 5 hours last weekend, but have yet to screw this together. For the cab I built this today in about 8 hours and I have used a good grade 15mm plywood which I finally tracked down (it was difficult to source here), and this is screwed and glued.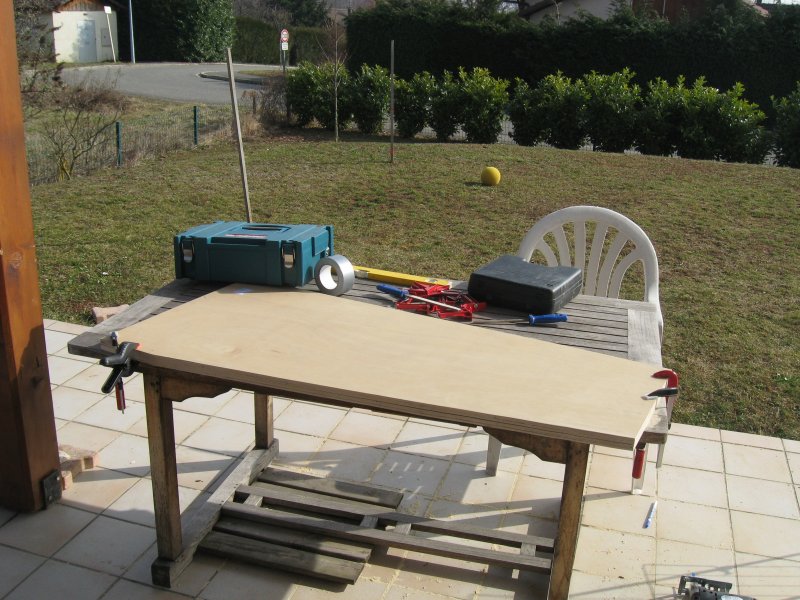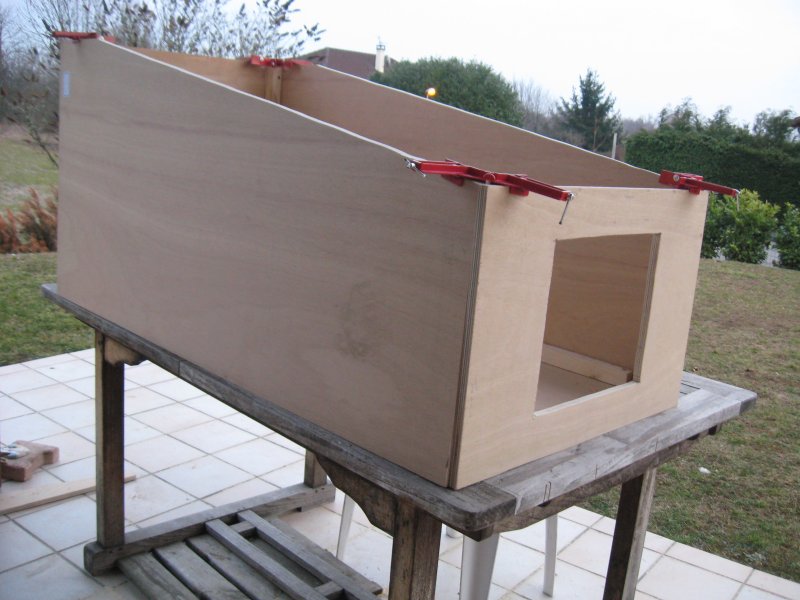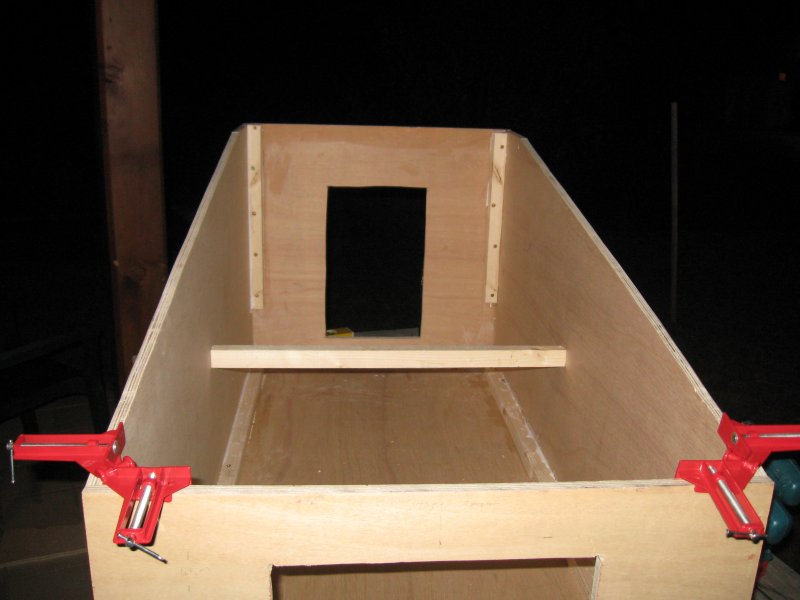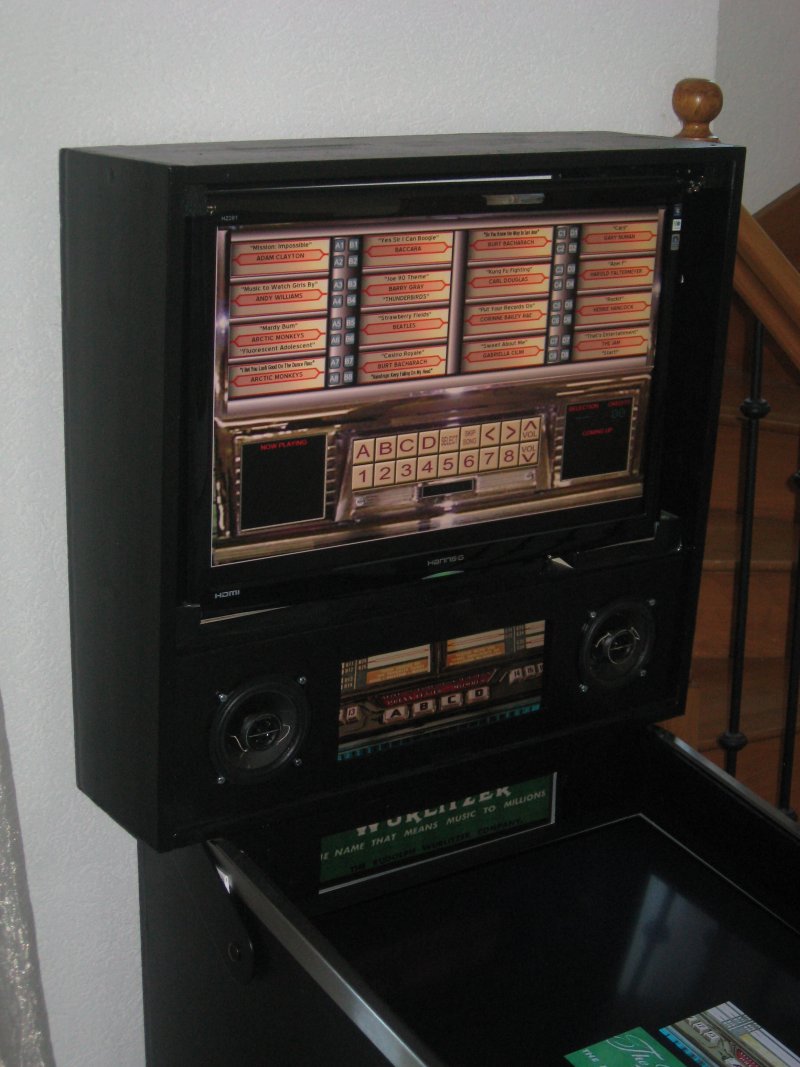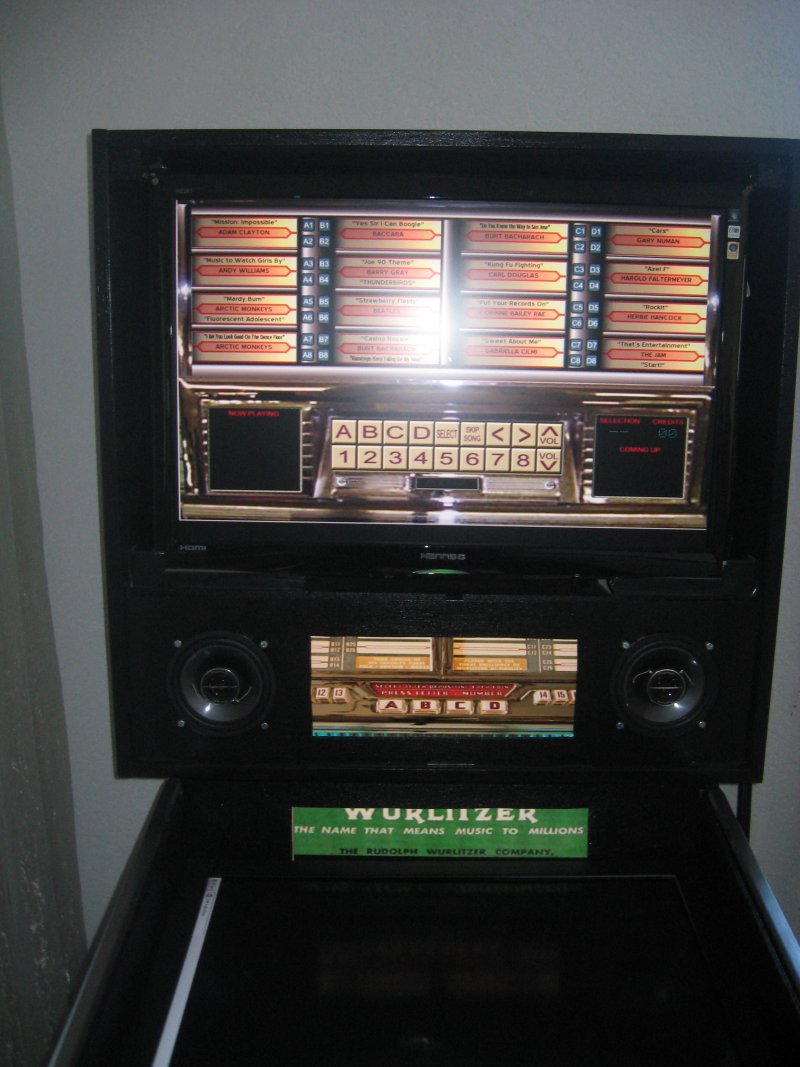 Pinball Arcade PC Steam version running in 'portrait mode' under Windows XP 32-bit.
Here is a video of Pinball FX2 running in 'portrait mode' under Windows 8.
Edited by settingsons, 04 January 2014 - 07:20 PM.