Hi everyone!
I know it's been a long time coming! Here are the Upload and hosting guidelines for our community*. Some lists are what's allowed, some what's not allowed, so please note the difference ...
As of this writing, just about everything prior to April 2019 is fair game, with the following exceptions. The list will also evolve to include other manufacturers ...
WMS/Bally (Disallowed)
Bride of Pinbot 2.0
Funhouse 2.0
Colorized ROMs - As per Rick Bartlet, licensor of WMS/Bally properties. He's not one to ignore, as he is pretty aggressive in protecting his interests.
Spooky Pinball (Allowed)
America's Most Haunted
Total Nuclear Annihilation
Dominoes
Charlie asked me to first ask him if we were to recreate their tables. Some of these companies have licensing agreements we do not want to jeopardize! If you would like me to ask on your behalf, feel free to reach out, and I'll give him a call.
Gottlieb (Disallowed)
Jersey Jack Pinball (Allowed)
NONE - When asked if we could, he replied, "Absolutely not!" in no uncertain terms ... enough said, Jack.
Stern Pinball (Allowed)
Any title up to, and including, Black Knight, Sword of Rage
This will change as time goes on. The rule is 3 years out of production. To simplify, it would be easier for everyone to go by the release date on IPDB ...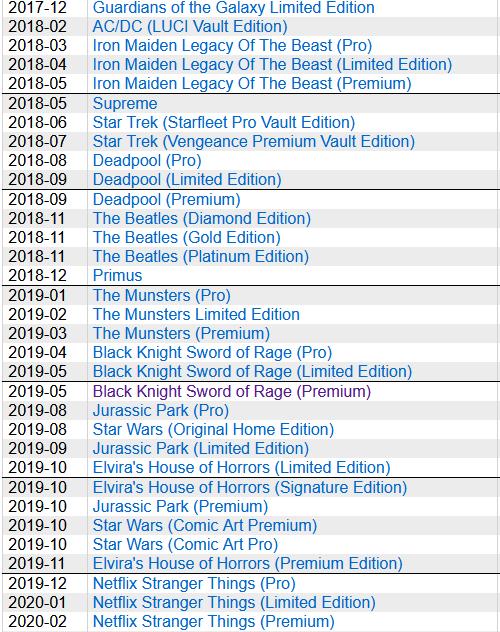 *Uploads of disallowed content will be rejected. Sites, sellers, drive services, etc hosting or selling disallowed content will be dealt with by the respective IP representative(s).
Thank you!