Submitter
unclewilly
View other files from this member
Submitted: Sep 16 2009 05:57 PM
Last Updated: --
File Size: 34.18MB
Views: 21591
Downloads: 5,487
Author(s): Table Author: MegaPin(Groni)
Table Mod: Kingb33
unclewilly
Manufacturer: Bally
Year: 1993
Download Twilight Zone Night Mod FS 1.2





10 Votes

2
Twilight Zone v1.2 Night Mod FSTable by GroniMod KingB33 UW
Present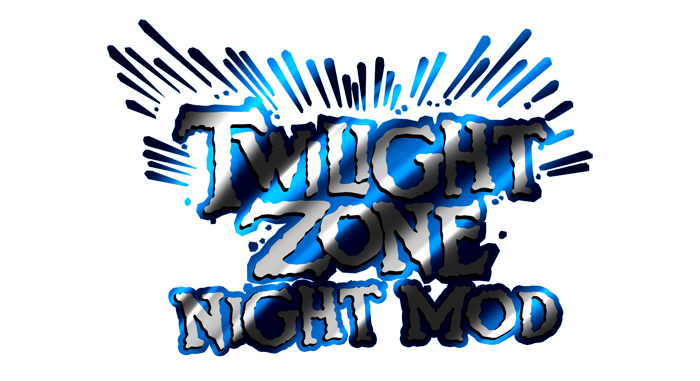 Here is a full set of artwork for Twilight Zone Night Mod by MegaPin(Groni)
This is TZ by Groni. Modification by Kingb33 and unclewilly.
Changes List:
-Playfield rework: Added color to the characters on the pf, redid the town square area, and added shadows for the ramps and toys by kingb33
-New Bumpercap textures
-All reels and decals turned into walls
-All non playfield lights redone and positioned as on the real table.
-Slot machine mod
-Robby the Robot light sequence
-Rocketship light sequence
-New gumball machine texture and light sequence
-Invader and light sequence
-Girl Flasher mod
-Mini Pf Lamp added
-Camera Toy added
-Small Gumball Toy added
-Piano Toy added
-Clock retextured for blue plastic
-Ramp transparent texture updated
-New Flasher textures
-Active Gi lighting added
-Launch and Drain Light sequence added
-Plunger reel updated
Thanks to Groni for allowing us to release this modifacation.
Other files you may be interested in ..
16,796

Total Files

57

Total Categories

824

Total Authors

20,959,466

Total Downloads

TerryRed

Latest Submitter
user(s) are online (in the past 15 minutes)
members, guests, anonymous users
Twilight Zone Night Mod FS